Products and technologies
JF Series – Jumping Feeders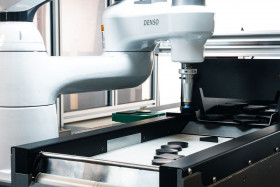 JF is the innovative series of electromagnetic jump vibrators designed to feed industrial machines without jams. The application of new robot - driving technologies guarantees continuous and accurate machine feedings, part inspections, and quality control. Compact design, ease of integration and fast format changes are just a few of countless benefits of employing these systems. Our jumping feeders can mainly be used for:
• Direct feeding of production machines
• Inspection of components
• Code reading
• Orientation of pieces and in-line accumulation
• Quality control
• Direct measurement
 Bowl feeders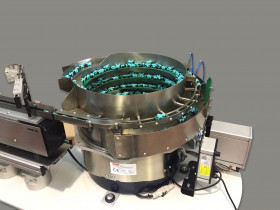 These products are studied for object selections at random. Every driver is matched with its container. Every device can be clockwise or counterclockwise and can be provided standard with its own adjustment controller. Different dimensions container could be provided, by request, in stainless steel with wear-resistant, soundproof and oil-resistant coating.
Linear feeders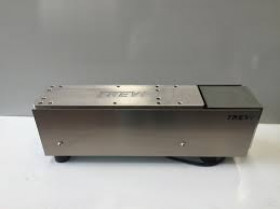 Trevi linear feeders are useful for conveying, moving and accumulating every kind of object. They have a vibrant base and an adjustment controller. Accumulation canal is custom-made studied, this can guarantee reliability and long duration life. By request, we can provided full and empty sensor, to synchronize linear feeder with the driver, upstream.
Open canal vibrating hoppers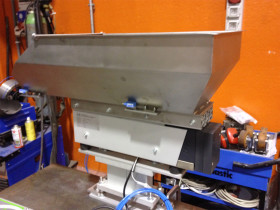 Open canal vibrating hoppers are used when the container capacity can't provide requested range. They are usually matched with linear feeder and level indicator which, conveniently indicated, keep the number of pieces constant in the vibrating container. On the basis of contained pieces, they could have internal gum and they are, by request, available in other sizes.
Band motorised hoppers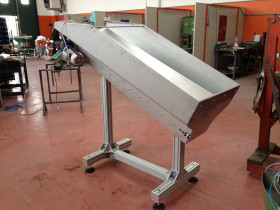 They can feed randomly objects which can ensnarl each other. They can provided with grounding feet or on a pallet. They have a grade which can cover from 0 to 25 degrees angles. Rubber mat is sized on the of fed pieces and by grade. It can be ensure an efficient downstream capacity of the system.
Moving plates elevator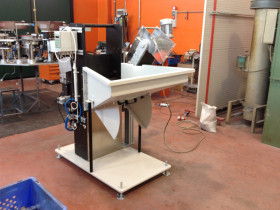 It could be matched to different linear feeders. It can provide pieces selection and automatic recirculation in the hopper. Mechanic reliability and wear-resistant guarantees a long duration.
Elevator with flights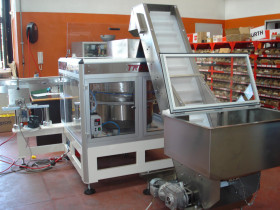 Band elevators are usually used for applications that needs very high hopper capacity and height higher than 1500 mm. They can feed randomly object that risks to ensnarl each other.


Elevators for heavy loads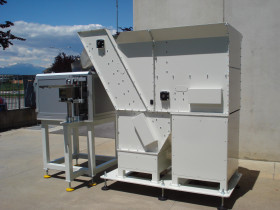 Elevators for heavy loads with an autonomy of 650 liters.
Pallets and cappe afone
Pallets e cappe afone integrated, custom built constructions.


Controller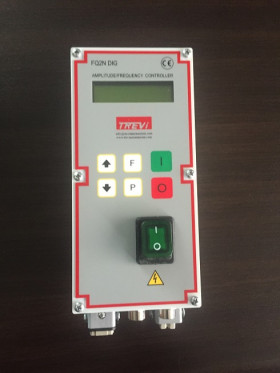 Control cards for circular, linear vibrators. Various models, frequency changers, single board, double board, digital or analog.